I'm going to end up cutting most of this post due to the pictures. :3
I will, however, spam you with one pic.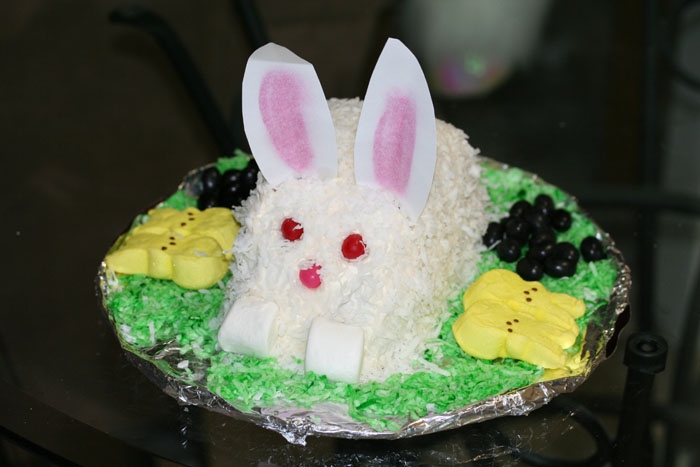 Bunny cake! Terry, one of my co-workers, made this awesome bunny cake for me. <3 The world needs more men who can bake.
In nail polish news,
( you get two pictures today. )
Dezzie's coming over today so I'll be redoing both of our nails. Not sure yet what I'm going to do... maybe try out some of the Llarowe order. She and I have been pondering driving up to Salem to camp out at Ulta for an hour or three and drool over all the nail polishes (Seriously, ask

fyredancer
, that place is like a department store of nothing but beauty products. Rows upon rows of nail polish! *_*) but after splurging on the Butter London and Llarowe orders I'm trying to be good for at least a week. Or two. :3
And
( going back to dolly news... )
If it ever stops raining, I might even paint him. >.>;
... I could have sworn I had more pictures of stuff. Huh. Oh well.